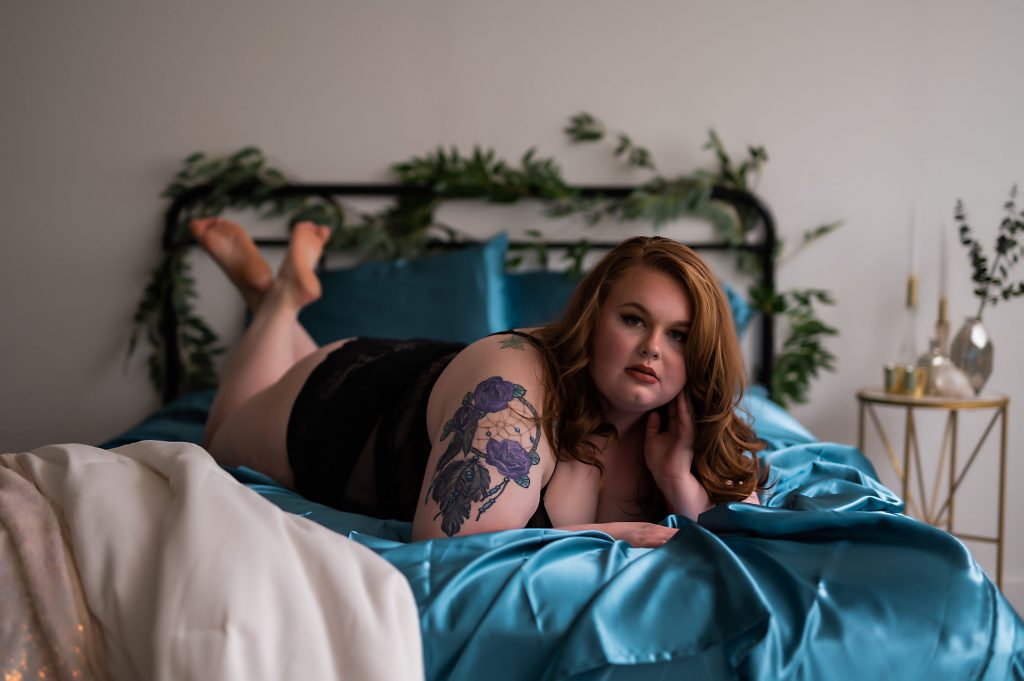 ACCEPT WHO YOU ARE AND REVEL IN IT.
It's my passion to show every human how beautiful they are. With a boudoir shoot, I aim to empower you and capture your beauty in an intimate setting. Read my blog on reasons why you need a boudoir session. Book your session and receive an unforgettable experience filled with champagne, pampering, and fun!
Join my vip boudoir group
Join a fun group of like-minded humans and participate in giveaways, great conversation and more. Get benefits like discounts on boudoir sessions, first pick on my availability, and posing and styling advice!
*Due to the intimate posing of these types of shoots, I am not able to showcase my full portfolio.