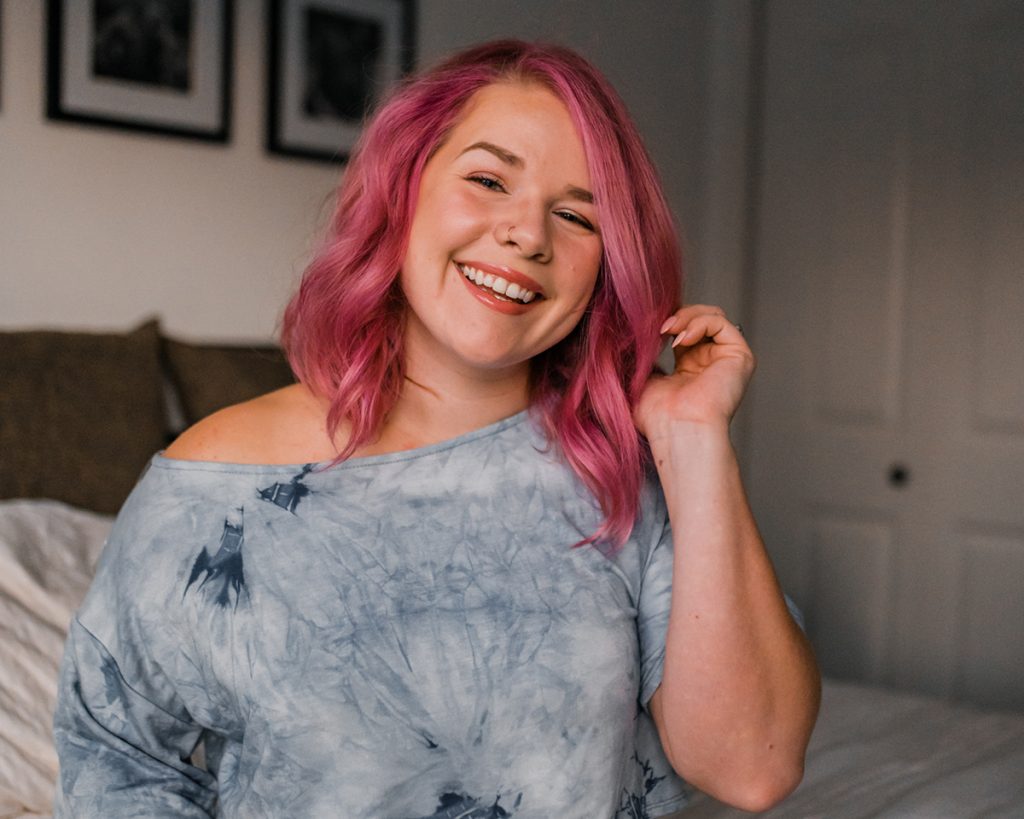 hair chameleon 
she/her/hers
I graduated from Ball State University with a bachelor's in creative advertising. I'm an Adobe Certified Associate in Photoshop, Illustrator, and InDesign. I've been photographing and documenting stories for 10 years and designing for more than five.
If we're going to work together, you should know who I am as a person.
Get to know me better below.
I am obsessed with magic, mystery, and fantasy – AKA Harry Potter.
My hair color is always changing. Which makes headshots difficult.
I always enjoy an old fashioned, but ice cream is my weakness.
I'm like a lyrical juke box and can sing most songs. Want to go to karaoke night together? I'll be a jukebox hero.
I love Mexican food and pizza.
I enjoy reading about true crime and psychology.
I have three pitbulls that are my whole world.
I'm married to my best friend (whom I met at the gym).
I'm an ENTJ. (That means I'm an intuitive extrovert and love talking and becoming friends with strangers.)
I am exceptionally skilled at dancing while taking reception pictures.
I consider myself quirky with a dash of dry sarcasm.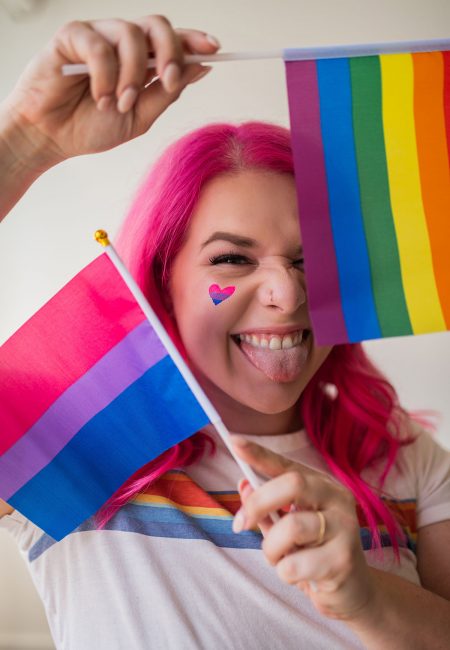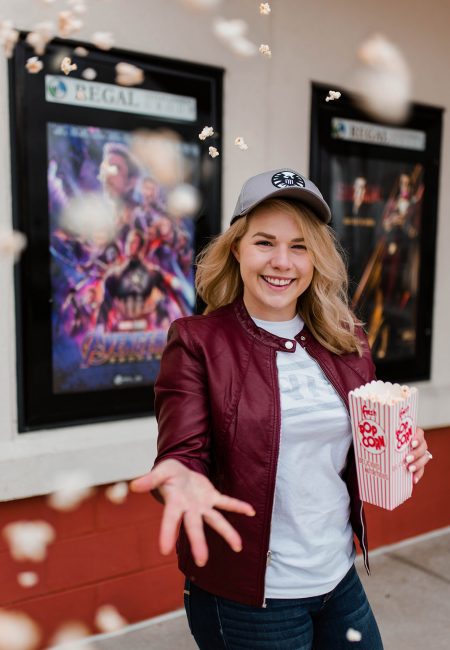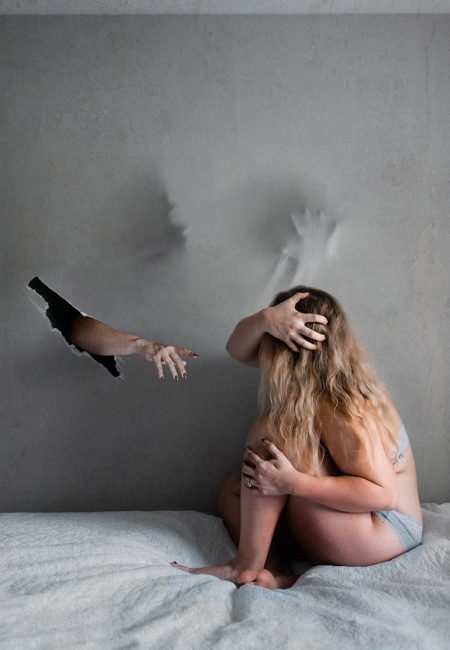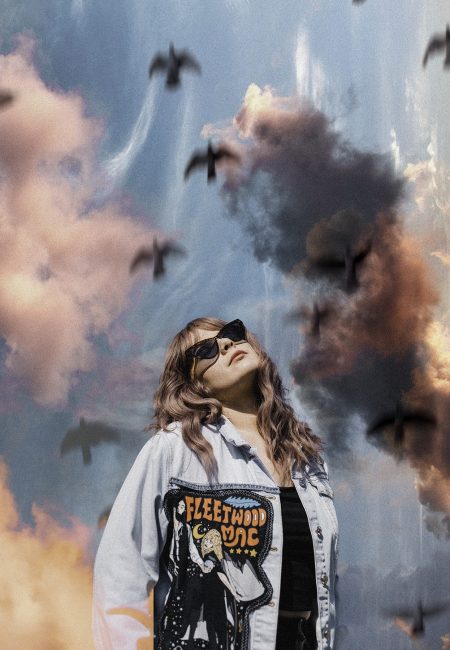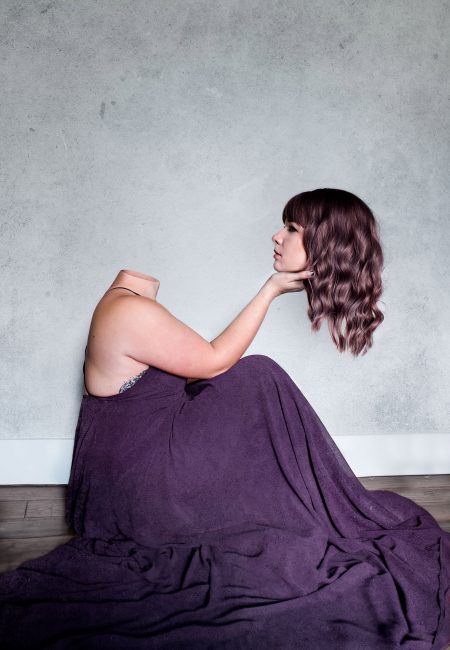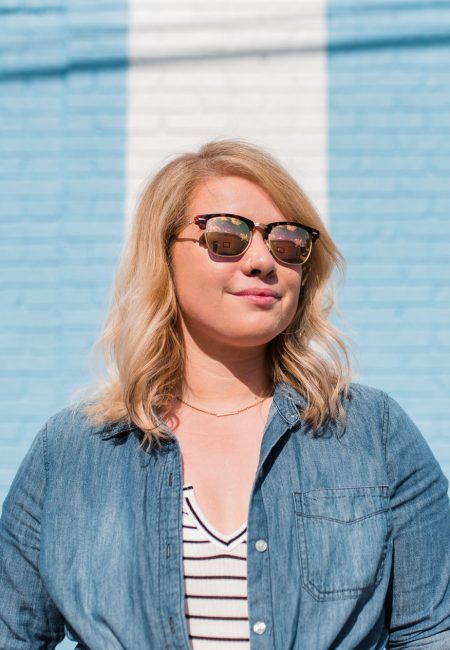 Whether you've come here because you're planning your perfect wedding, looking to further your brand image, or hoping to document a new chapter in your life, I'm honored that you've taken the time to learn more about me and my passion. I am a photographer and graphic designer located in the Broad Ripple neighborhood of Indianapolis, but I love to travel and serve clients all over the United States! My goal is to tell your unique and magical story in a colorful and memorable way.
I've been published in People Magazine, Wedding Chicks, and Lensational Magazine.

Be Compassionate: I am a full supporter of the Black Lives Matter movement and am a part of the LGBTQIA+ community. Fact: Everyone deserves equal rights.
Be Creative: I am fully committed to my clients and use every project to create something memorable. From my photography jobs to my design work, I strive to make your vision stand out.
Be Yourself: We are all one-of-a-kind, and that deserves to be celebrated. I want to empower and inspire people to embrace their true selves through their brand image, whether their personal or professional brand.